Kowloon is the urban area on the south of Kowloon Peninsula. Along with Hong Kong Island, this was under British administration until 1997. It is one of the most crowded places on Earth. It is also where we had our basecamp for about two weeks.
The district of Mong Kok has a density of 130.000 people per square km. A lot of the housing buildings here have been converted into shopping centers. Each evening, most roads are closed to traffic and get swarmed by a sea of pedestrians. On the middle of the road you'll find shopping stalls, karaoke concerts and photo booths.
Besides the new Western-style stores, you will find areas with more traditional markets. Temple Street Night Market focuses on .. well.. everything (for example, we found rows upon rows of this waving cat). There's also the Ladies Market (selling clothes), the Fish Market and, a little to the North, the Flower Market and the Bird Market.
Another emblematic place in Kowloon is Chungking. The Chungking Mansions are a housing complex near Tsim Sha Tsui (the South of Kowloon). Low cost accommodations, cheap international food, very good foreign exchange booths, a hotbed for illicit trade, a place where undocumented immigrants and petty criminals seek refuge. An entire ecosystem right in the middle of Hong Kong. An anthropologist spent 4 years here before writing the book "Ghetto at the Center of the World". Also the setting for the movie "Chungking Express" (we watched it and, despite the high IMDB score, we're not able to recommend it).
We visited the mansions and felt we merely got a glimpse of this place. It was a maze. Wandered through the first floors before getting lost and ending up in the adjacent shopping center. Ate at an Indian restaurant. Can't say the prices were good, but the food was delicious.
Star Ferry runs the boats between Kowloon and Hong Kong Island. Apparently it's one of the main attractions in the city. It's just a 10 minute ride linking Tsim Sha Tsui with Central Pier. Costs around 0.30 EUR, slightly more expensive if you go on the upper deck.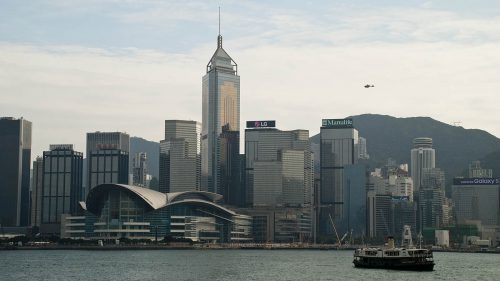 Had a walk through Kowloon Park. You can find there flamingos, swans and some other birds.
Science museum. Cute, but kid oriented. Many simple experiments highlighted. During the week there are lots of school kids in field trips. They'd usually come at the experiment your're looking at and start pressing buttons. Pesky little kids.
They had a new exhibition about T-Rex. In one room they had tablets that would play, using augmented reality, short clips with dinosaurs. Next they had a row of chairs with virtual reality headsets. You got to watch a short movie, paragliding over prehistoric forests.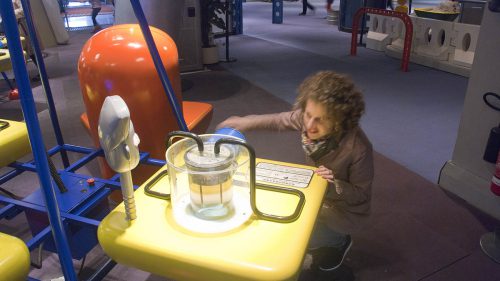 West Kowloon Waterfront. It's a park and promenade. Currently it's in construction, so not worth visiting for at least a couple of years.