Aug 16
Left at around 8:30 and soon finished segment 3. The following trails are through a wilderness area, where bikes are not allowed. So instead of 20-something miles, I have to do 70 mile long detour.
I biked on boring gravel roads with a bleak landscape. I went through an area that burned down years ago and there was no shade to guard me from the scorching sun. On top of that, the terrain was hardly flat. Up and down and up and down over the same scorched Earth.
Halfway through the detour I got on a tarmac road. Soon after I reached the "nearly abandoned town of Tarryall", as described in the data book. At least in Romania, every nearly abandoned town or village has at least one pub where the last of the inhabitants can drink their sorrow away. But not here, no no. I went around town twice before managing to find somebody to ask for water.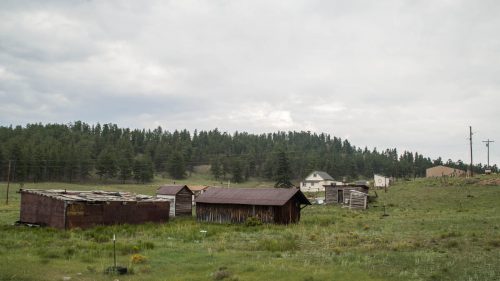 Right after town I found a campground. It charged a fee, but I can't expect to find a free one close to the road. Pitched up the tent close to a stream where a bunch of beavers built a pretty impressive dam.
I was able to go through all of my evening routine before it got dark. Had chicken flavored fried rice for supper (obviously one of those dehydrated meals).