Taiwan's second largest city, Kaohsiung was our home for 4 days. Two things we noticed pretty fast. Even though it was January, so technically winter, we got sunny weather with up to 28 degrees C. Also, lots of scooters, lots of traffic, lots of pollution. Google gave me an alert on my phone. No wonder most scooter drivers were wearing masks.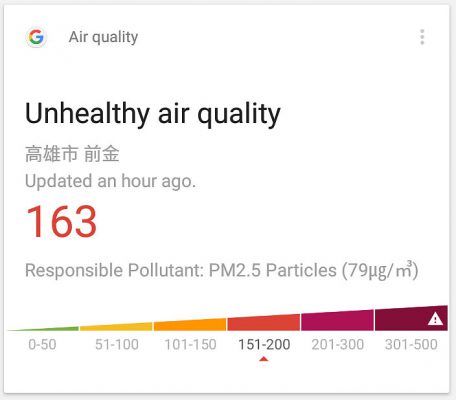 Went to the beach. Pretty deserted. Just us, some kite surfers, 3 newly wed couples on photo shoots and a few people strolling. The water was OK, with a temperature similar to that in Romania in June.
Very friendly staff at our hotel. Besides the free home made cookies, free drinks, free bikes and free laundry, the owner himself, Mister Su, greeted us and helped us around. He didn't know any English, but he spoke into his phone and let Google translate it. The results were sometimes hilarious, unlike the process which was always hilarious.
Visited Cijin island, one of the main attractions in Kaohsiung. Took a ferry from Gushan pier. Cost 0.75 EUR for the 5 minute ride. Describing the island in a a few words: seafood + food stalls + beach + fortifications.
Being an island, it's got loads of fresh sea food. Being in Taiwan, you'll easily find a stall on the side of the road that will grill a squid for you. Or maybe a skewer of mussels. Or fry up some calamari rings. There's a a lot to try and just one day feels hugely insufficient.
We had great weather for the beach and the water was good (for our standards at least). Still, nobody was swimming. The lifeguard was there to keep people out of the water. I don't know if this is usual – it would be pretty crappy.
It was a Sunday and the area was bustling with people. Saw a couple of street performers – teenagers playing the drums. First time I see drummers taking the spot light. Kind of cool in a dorky way.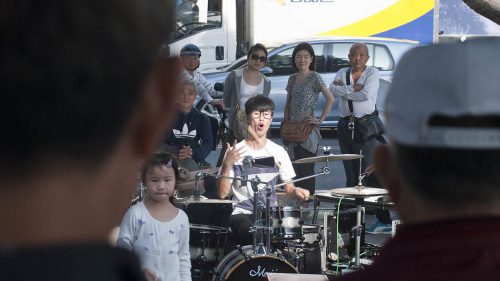 The northern tip of the island rises a few tens of meters and shelters the harbour. At its highest point it features a light house. A little towards the sea we got to one of the forts built in area. Or at least what's left of it. Some great views here and a good place to catch the sunset.