Samos is very close to Turkey. The minimum official distance is 900m (to a very small island with a church on it) – crossing the border is good swimming practice. But if you don't fancy a swim or want to get to the nearest Turkish restaurant, then the ferry to Kusadasi is the best option.
Kusadasi was very touristy. While Samos looked shut down, Kusadasi had a decent amount of tourists (at least the couple of streets I've seen). I like Turkey, but just the traditional side. Kusadasi had that weird mixture of East and West that I find annoying. On top of that, the lentil soup was a little disappointing.
Anyway, 20 minutes away you'll find the city of Ephesus. And close to it, you'll find the ruins of the ancient city of Ephesus. Getting down of the coach, you'll be greeted by this: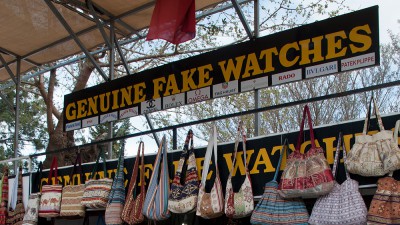 The ruins were pretty impressive, when compared to other ruins I've seen. You can get a glimpse of how people lived two millennia ago. Yet, I'm not the ruins type of guy, so I skipped the guide and just lay on some rocks, enjoying the sunny day.