Last year, I thought something like this would be impossible. After the SF Marathon, I said I wouldn't run another marathon again. Well, here I was – Zarnesti, 2nd of November, for the 8th Piatra Craiului Marathon, or simply MPC.
Chilly, yet sunny morning. Start line, after a brief equipment check. The organizers wanted to make sure nobody would be freezing that day.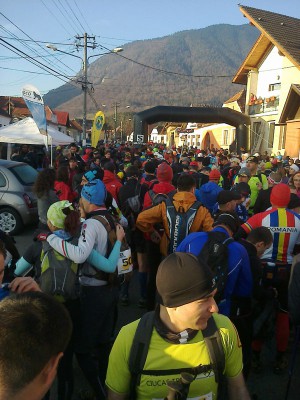 We started with a short climb up to the village of Magura, followed by a steep climb up to Saua Joaca. Just 1h30′ into the race – still full of energy.

After refilling my water at La Table, went on to conquer Vf Funduri.

The descent on the other side of the mountains was steep and slippery. The organizers installed ropes – extremely useful. 3h into the race, still feeling good.

The next 3km were tormenting. Even though that section looked flat on the race profile map, it was full of short ascents and descents, on the famous Piatra Craiului scree. I was slow even on the flat sections, trying not to spray an ankle. Also managed to run out of water – not good.

Descended to Refugiul Spirlea and then to Plaiul Foii. I was reaching my physical limits. Took a long break at the aid station. Had the best grapes EVER (might be a little subjective due to the effort and the dehydration). 5h into the race.
Started the climb to Refugiul Diana. Took one last photo with my phone. I was barely walking. Yet, the steepest climb was waiting for me. It was a torture. A torment. I had to stop every 2 minutes and rest my weary legs. More crawling than walking, I reached the top. 6h30′ into the race. Out of water again.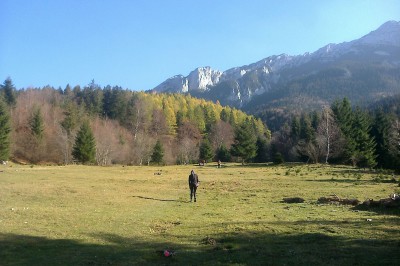 Gravity helped me on the descent. Refilled at the last aid station and ate some more grapes (second best grapes EVER). Took a wrong turn and got lost for 10 minutes. Managed to run the rest of the race. Finish line. 7h47′. Torment over. Apple pie. Went to the pasta party, then to the awards ceremony, then sleep!